How Dive works
---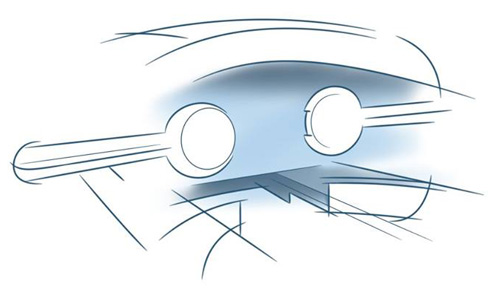 VR - on a smartphone
---
Take your mobile device and turn it into a virtual reality headset!
Dive is the original VR headset for mobile devices. It is a rugged nylon viewer for mobile devices featuring two adjustable lenses which project an image of the virtual scene into each eye. Using it, you experience a stereoscopic view that spans most of the visual field. Combined with Dive head-tracking software, this creates a fast and responsive VR experience using the gyroscope sensors of the device.
In addition, Dive offers a magnetic switch for click input which is fully compatible with both Dive and Cardboard apps.