Custom-branded Cardboard

---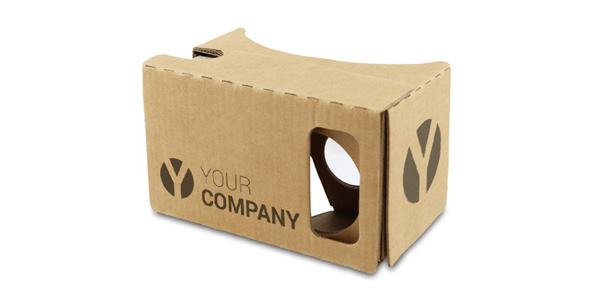 Dive Cardboard 6
works with smartphones up to 6 inches
push button with conductive material to interact with apps
large 34mm lenses
compatible with all Google Cardboard apps
Dive Cardboard 5
works with smartphones up to 5 inches
magnet to interact with apps
original 25mm lenses
compatible with all Google Cardboard apps
Virtual Reality as a branding tool
---
Virtual Reality is currently transforming various quite diverse sectors and since the publication of Cardboard in 2014, it is increasingly being used as a marketing and branding tool.
As a reliable partner that has been in the mobile VR space since 2012, we can support your VR campaign by manufacturing custom-branded VR viewers such as Cardboard 5 or Cardboard 6.
If you already have your Cardboard manufacturer in place or are yourself a Cardboard manufacturer, please check out our lenses as part of our Durovis Essentials program in order for you to enjoy the same trusted lens quality.
Custom Cardboards - Our Focus
---
highest quality

completely free design

professional support

fast delivery times
Print Design
---
You can use our PDF templates to create your own custom print or get help from our designers to develop the print with us.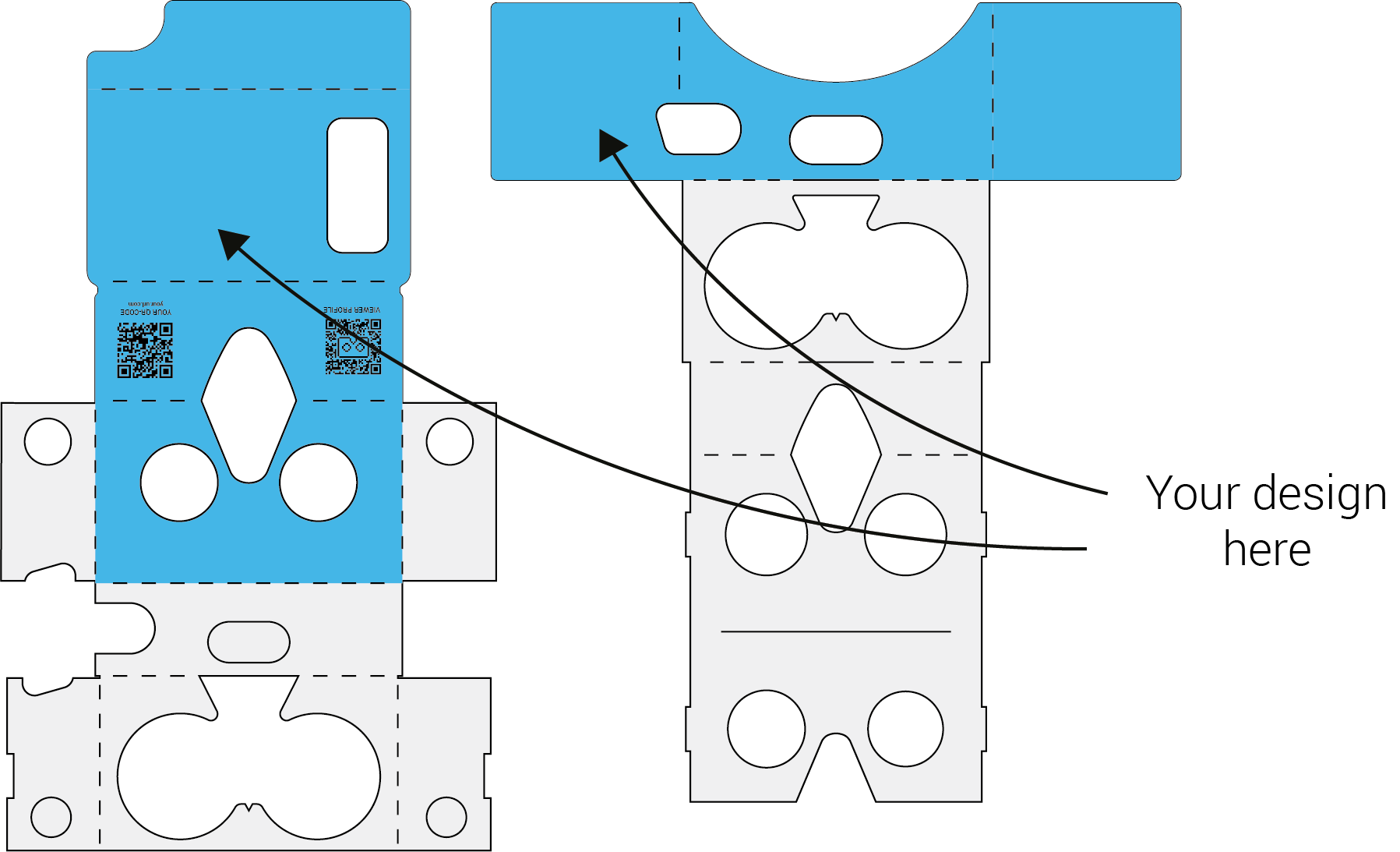 Cardboard quality - our difference
---
Our focus on quality and details can be seen in ...
high quality
cardboard raw materials

very sharp and clear
Durovis Essentials lenses

protection foil to make
your Cardboard more durable

only strong
3M adhesive tape